Assistant professor Beth Myers spoke to NBC News about the 30th anniversary of the Americans with Disabilities Act (ADA), the progress made, and the work still to be done. The ADA was landmark civil rights legislation when passed in 1990, prohibiting discrimination against people with disabilities in all areas of public life, including education, employment, public facilities, government services, telecommunications, and more.
As NBC's Safia Samee Ali writes, "while significant strides have been made to accommodate students with disabilities at colleges and universities across the country, some students and disability advocates say the law doesn't go far enough to meet the needs of the disabled." While 90 percent of universities report they have students with disabilities enrolled, the level of inclusion and involvement in campus and academic life varies widely, and much of this can do with how they choose to comply with the ADA. Students from across the country shared their struggles on campus with Ali.
"It's about going beyond compliance in terms of what the ADA really means and what it means in terms of disability and inclusivity," says Myers.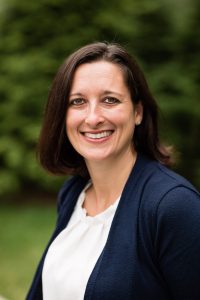 Myers is an assistant professor of inclusive education in the department of teaching and leadership, and executive director of the Taishoff Center for Inclusive Higher Education. The Taishoff Center is committed to individualized and inclusive higher educational opportunities for students with intellectual and developmental disabilities, including research and advocacy efforts. It is also the home of InclusiveU, which helps students with intellectual and developmental disabilities experience college life in a fully inclusive setting to Syracuse University. InclusiveU has 84 students currently enrolled, many of which also live in campus dorms and work or intern in over 30 departments across campus.
Myers goes on to say that the ADA should not be a legal check mark for colleges to meet, but a primary facet of their diversity initiatives. This can help students feel truly welcome and included on college campuses.
"The ADA is an important law and it has come far, but there is still much to think about when it comes to true equitable access to a college space."
Read "30 years after Americans with Disabilities Act, college students with disabilities say law is not enough" on NBC News