Intelligence++ offers special workshops on design thinking, UX/UI (user experience/user interface) research and design, no-code/low code tech tools, and lean startup techniques.
These skills are too often taught and practiced in silos, but Intelligence++ brings them together in fast-paced innovation sprints, led by leading thinkers and practitioners.
Design-led No Code Initiative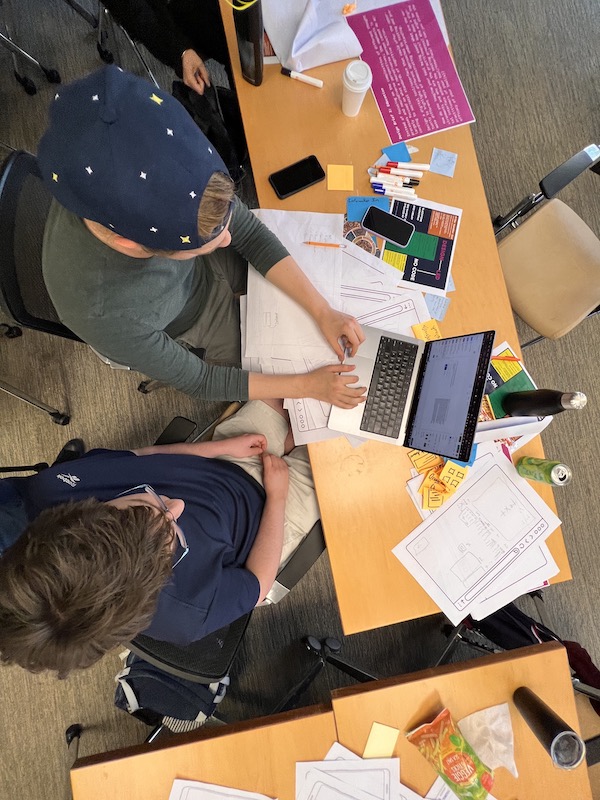 This 2023 workshop explored a new methodology—Design-led No Code–which bridges the gap between UX/UI research and no-code tools, enhancing both design research methods and digital product/interface development.
The program followed a process that began with defining the feasibility of an idea and concluded with fully functional prototype or MVP. Student innovators participated in multi-level mind mapping, persona creation, and paper prototyping as well as no-code wireframing, API binding, back-end creation, and business logic creation as part of this sprint.
The initiative includes two tracks:
Design Research brings together teams of designers executing a digital interface design intervention in response to a brief by the Intelligence++ initiative.
The MVP Accelerator partners designers with cross disciplinary mentors that are part of the Blackstone LaunchPad to create a well-designed MVP by the end of the sprint.
The Design-led No Code initiative was created by Kai Patricio G'21, a multidisciplinary designer and Syracuse University MFA graduate.